Leader Ship
Mr. Vinod Dhankher

|

Managing Director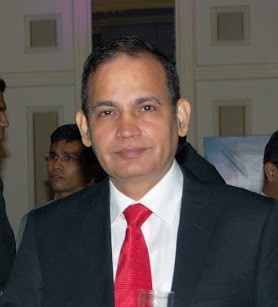 Alumni of premier maritime institute - Directorate of Marine Engineering Training, Kolkata - he started his career with Great Eastern Shipping Co. Ltd and has sailing experience of over ten years of which three years was a Chief Engineer. He sailed on diversified fleet including VLCCs, Product tanker, Reefer ships, Bulk Carriers
He then went on to become a technical superintendent giving him exposure to the world of technical management of ships. He was last General Manager (Technical) with Orient Express Ship Management, Mumbai who were operators of geared container vessels and bulk carriers.
During his days as technical manager, he felt the need to have a shipmanagement company which operated more as a technical arm of the ship owner incorporating philosophy of undying trust, accountability and 24/7 responsiveness.
This idea was brought into practice in February 2008 when Quadrant Maritime Pvt Ltd was started by him to provide high quality and reliable ship management services to ship owners.
Mr. Manoj Kumar

|

General Manager (Technical)

Mr Manoj Kumar is a graduate Engineer and an alumni of DMET Mumbai. He has vast sailing experience on various types of vessels as Chief Engineer. He joined Univan Ship Management as technical superintendent and then worked with Orient Express Ship Management as Senior Superintendent. He is now the head of technical operation in Quadrant maritime.
Mr. Manoj K Jha

|

Technical Manager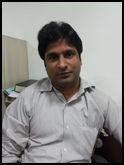 Mr Manoj Kumar Jha did his Mechanical Engineering with distinction from Regional Institute of Technology, Jamshedpur. He went on to obtain First Class Engineers Certificate of Competency and sailed for over 12 years on a diversified fleet.He was last Chief Engineer on Container ships and proved his abilities in operatinng ships with no stoppages and offhires.
He has immense capability in analysing the problems with the machinery and is a trouble shooter par excellence. He has experience in drydocking of ships in different parts of the world.
Mr. J. C. Rajen

|

Manager (Fleet Personnel)

Mr. Jagat Rajen had a long stint with Varun Shipping as Fleet Personnel Executive and was in charge of liason with the Mercantile Marine Department, Directorate General Of Shipping and The Shipping Office. He later joined Orient Express Ship Management and was Dy Superintendent (Fleet Personnel). His long service of over fifteen years with Orient Express makes him a diversely experienced person in the field of crew management. It gives him the capability to pick the right personnel for the right job.
Mr. Kedar Vadke

|

Mechanical Engineering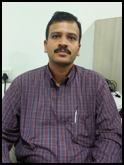 Mr Kedar Vadke did his mechanical Engineering from Pune University and then did marine engineering. He sailed started his career with United Ocean Ship Management, Singapore and went on to sail till he rose to second Engineer. He then joined Tolani Shipping and then went on to become Chief Engineer and sailed as Chief Engineer for over three years. He joined Quadrant as Technical Manager and has since been responsible for management of bulk carriers. He is a certified ISM/ISPS auditor and also has experience is drydocking and repairs in Dubai as well as in China.