The Company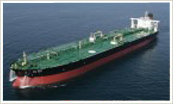 Quadrant was founded in 2008 with the ideology to provide technical and crew management to owners as an extended arm of the owner rather than a mere service provider. The company is committed to provide complete and comprehensive range of high quality services in ship management, and is determined to exceed the expectations of the clients.
Due to the business loyalty, transparency and personalised services provided to our principals, we have to our credit list of happy and satisfied ship owners. In the existing economic scenario operating costs have to be kept under control and Quadrant has always managed to achieve that and helped the ship owners to stay afloat.
The company ensures to provide ship owners safe and economical operation of their vessels complying with the international safety and environment protection norms and aspire to be the ship owners first choice.